Welcome to University Admissions Support Centre
Search for your question in our Frequently Asked Questions or browse through the questions by category. If you can't find the answer you're looking for, be sure to contact us.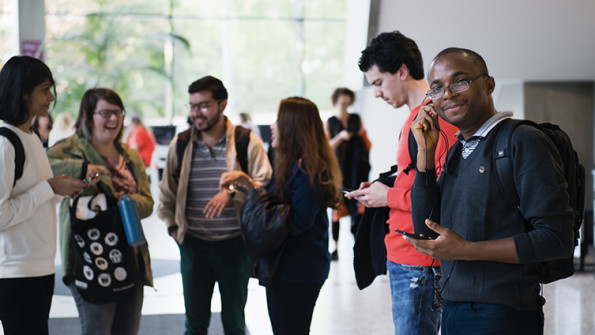 The search function is currently unavailable
Unfortunately, the search function on this page - and the search function for the website - are not working properly. If you attempt a search, the website will freeze. You can easily fix this by closing the browser window, then opening it again and coming back to Universityadmissions.se
Please note that the course/programme search is not affected and works just as it should.
You can also browse the FAQ by category
Still can't find the answer to your question?
You can reach University Admissions by telephone, chat or email.
Please note: Telephone and chat will be closed from 10 to 11 CET on Monday, 14 September.
Telephone
Support centre number: +46 (0)77 155 0520
We're available Monday to Friday, 9:00 - 16:00 CET
Chat with us
Please note that we cannot answer questions about your eligibility status via chat. For those types of questions, you must call or send an email.
Send us an email
Enter your information and question in the contact form.
Not all questions can be answered in chat
Please contact us by telephone or email if your question is about:
your eligibility for a course or programme
if you meet the entry requirements (or if you don't, why)
your merit rating