The Swedish higher education system
A good place to start in your search for information about studying in Sweden is to learn some basics about how the academic system here works.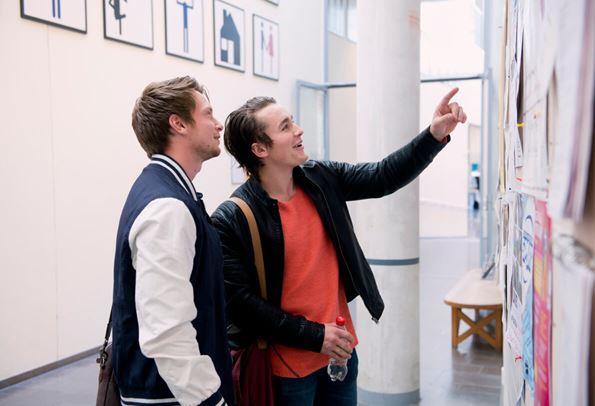 Academic year
The academic year is split into autumn and spring semesters. The majority of courses and study programmes start in the autumn.
The autumn semester starts at the end of August and continues until mid-January of the following year. The spring semester usually starts in January and finishes at the end of June.
Between the spring and autumn semesters, many universities have a short summer session. A student may be awarded a maximum of 15 credits for courses taken during the summer session.
Levels and ways of studying
Bachelor's level
Bachelor's level is also known as first cycle in the European Region. You may also be familiar with the term 'undergraduate'. In Sweden, there's a wide range of international courses available at this level, and a limited number of study programmes. These courses and programmes are taught in English. Very basically, a student must have completed upper secondary studies in order to be qualified for study at this level.
Master's level
The next level is master's, also known as second cycle in the European Region. The term 'graduate level' can also be used. Universities in Sweden offer a large range of international master's programmes where the language of instruction is English. These programmes are open to both Swedish and international students who have earned a bachelor's degree (equivalent to a Swedish kandidatexamen).
Bachelor's level, also known as:
First cycle
Undergraduate

Master's level, also known as:
The Swedish kandidatexamen is the degree received after completing studies at the bachelor's level (first cycle). Students with foreign qualifications need the equivalent of the Swedish Bachelor's degree (kandidatexamen) in order to be eligible for studies at the master's level (second cycle).
Doctoral level
After having earned a master's degree, students have the possibility of continuing their university studies at the doctoral level. Students interested in studying at the doctoral level have a different admissions process than students studying at other levels. This process is coordinated by the universities; therefore, you must contact them directly for application instructions.
Contact information for universities
Courses or study programmes
When applying to study in Sweden, you may choose to apply for self-contained (individual) courses or full study programmes.
If you choose to study a self-contained course or a range of courses, you are awarded credits on completion of these courses. It's possible to be awarded a diploma or degree if you accumulate the appropriate number of credits in the right combination.
You can also apply for a full study programme. Study programmes are made up of courses, some of which are compulsory (required) and some of which are optional. Some of the study programmes lead to professional or vocational qualifications. Study programmes vary in length from two to eleven semesters.
Credit system compatible with ECTS
A normal workload is 30 higher education (HE) credits per semester or 60 HE credits per academic year. Prior to 1 July 2007, Swedish higher education institutions awarded points rather than credits. This was changed to make the Swedish credit system compatible with ECTS.
ECTS - for recognition in European countries
ECTS stands for European Credit Transfer and Accumulation System. This is a system common in European countries and helps the recognition of higher education between countries.
An earlier and later admissions round each semester
The entire catalogue of international courses and study programmes is available for application in the First admission round for both the autumn and spring semester.
We encourage ALL international students to apply to these earlier rounds as:
there are more courses available,
the application deadlines and decisions come several months before the semester starts, allowing you to apply for and receive your residence permit (if needed), arrange for housing and have plenty of time to plan for your time in Sweden.
There is an additional admissions round – a Second admission round for the autumn and spring semesters
This admissions round is actually the regular Swedish application round and occurs later, with admission decisions coming just a short time before the start of the semester. While this affords EU/EEA students the time they need to arrange for their studies, students from other countries are not encouraged to apply as they will most likely not have enough time to receive their residence permit.
Last updated: 06 September 2020