Studying in Sweden
Navigating your way through the process of coming to Sweden can be a little confusing. We've put together a guide to what you should do, when and where.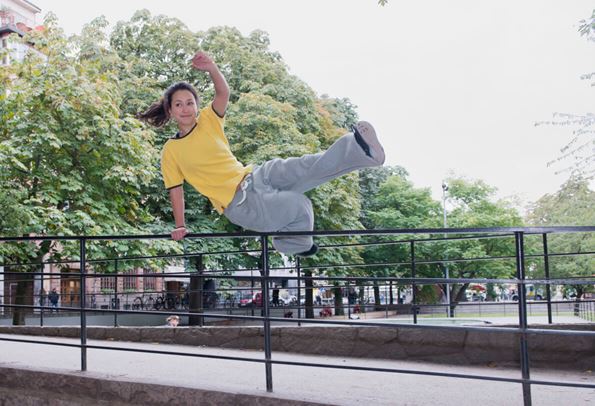 Step 1 - Inspiration
If you're a prospective student looking for inspiration - or just information about what it's like to study in Sweden - we suggest you start with Studyinsweden.se. There, you can find out more about:
the Swedish study experience
Swedish universities
the Swedish higher education system
study programmes
general info on the application process
scholarships
planned webinars and fairs
Find out more at Studyinsweden.se
Step 2 - Learn more about the university
If you've found some courses and programmes you're interested in, your next step is to visit the website of the university offering them. It's good to find out all you can about the course/programme - and also the place where you'll be studying.
You should definitely read the course/programme description to find out what's required and what the course entails before proceeding.
Study in Sweden's page about universities with contact information
Step 3 - The admissions application
Now that you've been inspired, know the general process, and know more about the university and the course/programme, it's time for the application.
The application process is managed by the Swedish Council for Higher Education, the agency responsible for this website, in cooperation with Sweden's universities. This site focuses on the admissions application and will take you through the entire process - from creating an account to the admissions decision.
You're already here so welcome! Your first step is to create an account. Click on 'Log in' to get started.
Step 4 - Scholarships
Now that you've applied, you may want to consider a scholarship. The Swedish Institute and universities have a number of scholarships available.
Find out more at our scholarship information page
Step 5 - Now that I've applied, I need to know more!
After applying, you may want to know more - maybe everything! - about actually studying in Sweden. We suggest you head back to Studyinsweden.se where you can read student blogs and prepare yourself by reading about what to consider before you move to Sweden. You can also dig deeper at the websites of the universities you've applied to.
Read student experiences on their blogs
Find university contact information
Step 6 - Admissions results!
Now comes the really exciting part - finding out if you've been accepted to the courses/programmes you've applied for. Your selection results will be published in your account right here at Universityadmissions.se.
Please note that if you're a citizen of a non-EU/EEA country, you'll need to apply for a residence permit at this stage of the process.
Step 7 - Preparing to move to Sweden
So you've decided to come to Sweden to study - fantastic! At this point, you must have a lot of questions. There are many places you can go to find out what you can do next.
Visit Studyinsweden.se for an overview of practical information
Get advice from students at their blogs
Most importantly, visit the website of your university and check for emails and other contact from them.
Welcome to Sweden!
Last updated: 19 September 2023