Required documents
After submitting your electronic application, the next step is to submit documentation to demonstrate your eligibility for the courses and programmes you've applied for.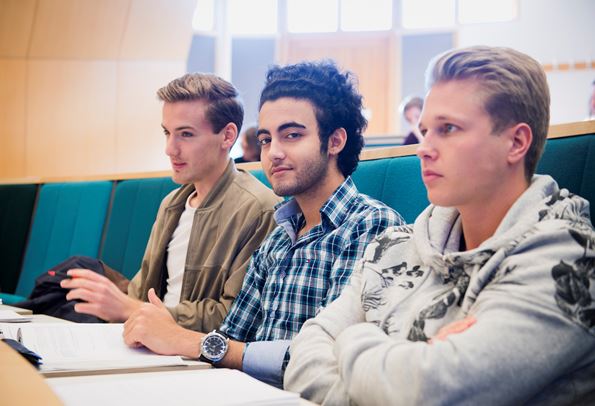 Knowing what documents to submit
Exactly what you need to submit, and how you need to submit various documents, depends on a number of factors including:
the specific entry requirements a university may have for a course or programme
additional document requirements a course/programme/scholarship application may have, such as essays, motivation letters, etc.
the country where you studied
Important to note: Do not submit recommendation letters, essays, CVs, motivation letters etc. unless the course/programme specifically states that these documents are required. Documents that haven't been requested will not be considered and will delay the processing of your application.
First, check the course/programme page at the university's website
You can find a link at your application page where the courses you've applied to are listed. There, you'll find out what - if any - additional documentation you may need for the course or programme.
Then select your country of study and go!
We've provided information on what you need to submit - and how - according to your country of study. Simply click on the right country to find out more.
If your country isn't listed
This is no problem. You can find out all you need to know at the general document information page.
Did you attend an international university in your country of study?
If you attended a university that is accredited by another country - for example, if you attended an American university located in a European country - you must follow the instructions for the accrediting country (in this case, the United States).
Select your country of study
A
Afghanistan
Albania
Algeria
Angola
Anguilla
Antigua and Barbuda
Argentina
Armenia
Australia
Austria
Azerbaijan
B
Bahrain
Bangladesh
Barbados
Belarus
Belgium
Belize
Benin
Bhutan
Bolivia
Bosnia-Herzegovina
Botswana
Brazil
British Virgin Islands
Brunei
Bulgaria
Burkina Faso
Burundi
C
Cambodia
Cameroon - British
Cameroon - French
Canada
Cape Verde
Cayman Islands
Central African Republic
Chad
Chile
China (Mainland)
Colombia
Comoros
Congo, Democratic Republic (Kinshasha) (formerly Zaire)
Congo, Rep. (Brazzaville)
Costa Rica
Croatia
Cuba
Cyprus
Czech Republic
D
Denmark
Djibouti
Dominican Republic
E
East Timor
Ecuador
Egypt
El Salvador
Equatorial Guinea
Eritrea
Estonia
Ethiopia
F
G
Gabon
Gambia
Georgia
Germany
Ghana
Greece
Grenada
Guatemala
Guinea (Conakry)
Guinea-Bissau
Guyana
H
Honduras
Hong Kong, China
Hungary
I
Iceland
India
Indonesia
Iran
Iraq
Ireland
Israel
Italy
Ivory Coast
J
K
Kazakhstan
Kenya
Kosovo
Kuwait
Kyrgyzstan
L
Laos
Latvia
Lebanon
Lesotho
Liberia
Libya
Liechtenstein
Lithuania
Luxembourg
M
Macau
Madagascar
Malawi
Malaysia
Maldives
Mali
Malta
Mauritania
Mauritius
Mexico
Moldova
Mongolia
Montenegro
Montserrat
Morocco
Mozambique
Myanmar (Burma)
N
Namibia
Nepal
Netherlands, The
New Zealand
Nicaragua
Niger
Nigeria
North Korea
North Macedonia
Norway
O
P
Pakistan
Palestine
Panama
Papua New Guinea
Paraguay
Peru
Philippines
Poland
Portugal
Q
R
Romania
Russian Federation
Rwanda
S
Saint Kitts and Nevis
Saint Lucia
Saint Vincent and the Grenadines
San Marino
São Tomé and Príncipe
Saudi Arabia
Scotland
Senegal
Serbia
Seychelles
Sierra Leone
Singapore
Slovakia
Slovenia
Somalia
South Africa
South Korea
South Sudan, Republic of
Spain
Sri Lanka
Sudan
Surinam
Swaziland
Switzerland
Syria
T
Taiwan
Tajikistan
Tanzania
Thailand
Togo
Trinidad and Tobago
Tunisia
Turkey
Turkmenistan
Turks and Caicos Islands
U
Uganda
Ukraine
United Arab Emirates
United Kingdom (England, Wales, Northern Ireland)
United States of America
Uruguay
Uzbekistan
V
Y
Z
Å
Last updated: 12 July 2021